Custom CAN TX¶
When this action is triggered, a previously configured CAN message is sent through the CAN bus. The message has to be configured in Custom messagess section.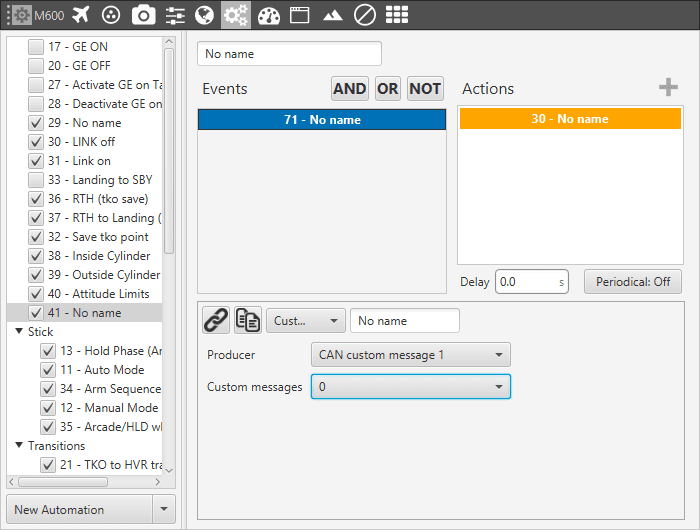 Action – Custom CAN TX
The two parameters to configure in this action are:
Producer: where is located the custom message: CAN custom message 1 or 2.

Custom message: the one that will be sent.