System Variables¶
Names¶
This menu is used to set a custom name for one of the system variables.
Click on the Custom Name cell of the desired variable and introduce the new name for it.

When the name is introduced press Enter to store the name on the system.

Press Save to save all changes.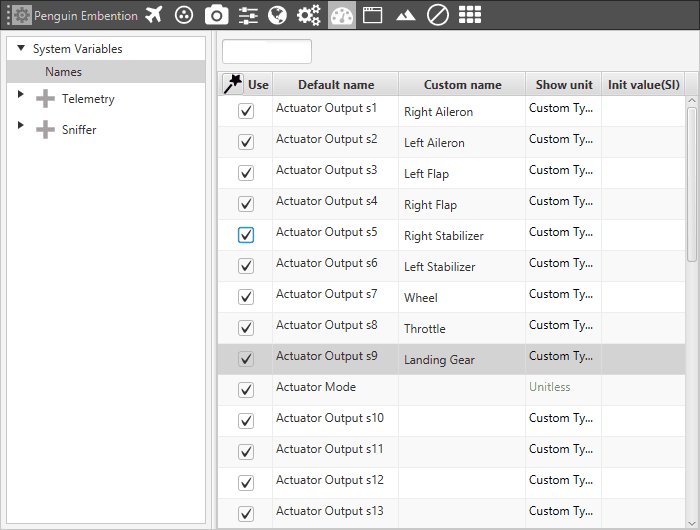 Variable Name Customization
| Name | Type | Size |
| --- | --- | --- |
| U | Unsigned int | 16 |
| R | Float | 32 |
| B | Bit | 1 |
Besides changing their name, the user can also configure the measurement units of the variables, as well as the initial value (expressed in SI units) they will have each time the system (re)starts, using the Show Units and the Initial Value (SI) cells.