Line of Sight¶
Line of Sight is a widget with which the user can display a grey area around Veronte, showing the Line of Sight it has on every moment at 360º. The configurable parameters are:
Location. Choose from showing the LOS area from the UAV (checkbox) or any particular location which is fixed (menu).

Range. The radius of the area covered in meters.

Grid resolution. A slider that increases/decreases the number of points calculated in the grid. More points equal more resolution but more calculations as well.

Opacity. A slider that allows the change in LOS area opacity.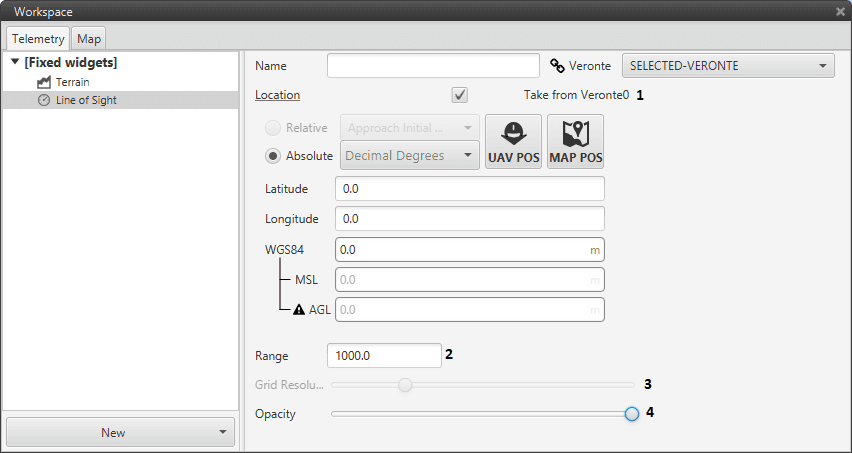 Line of Sight Configuration Menu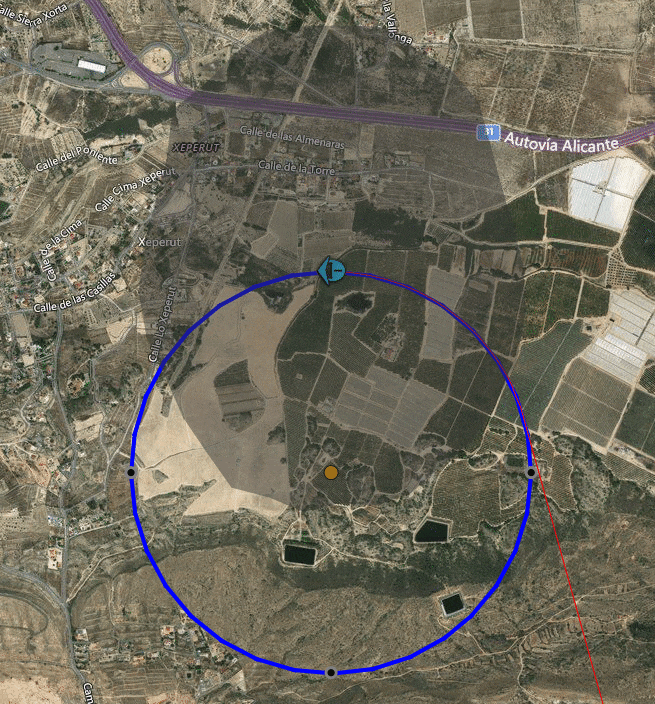 Line of Sight Simulation