SARA¶
In this panel it is possible to enable the 4G connection. This consisists in a step of configuration when using Cloud capabilities, this feature allows user to command Veronte Autopilots beyond the light of sight.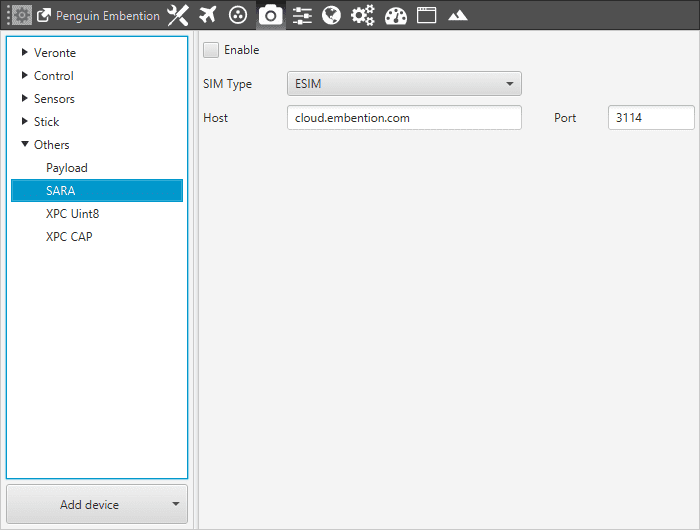 SARA Configuration Menu
SIM Type: It is possible select either a ESIM or a SIM card.

Host: Host Address.
Once configured, the user can access the cloud services. See section Users and Access Levels for more information.