Introduction¶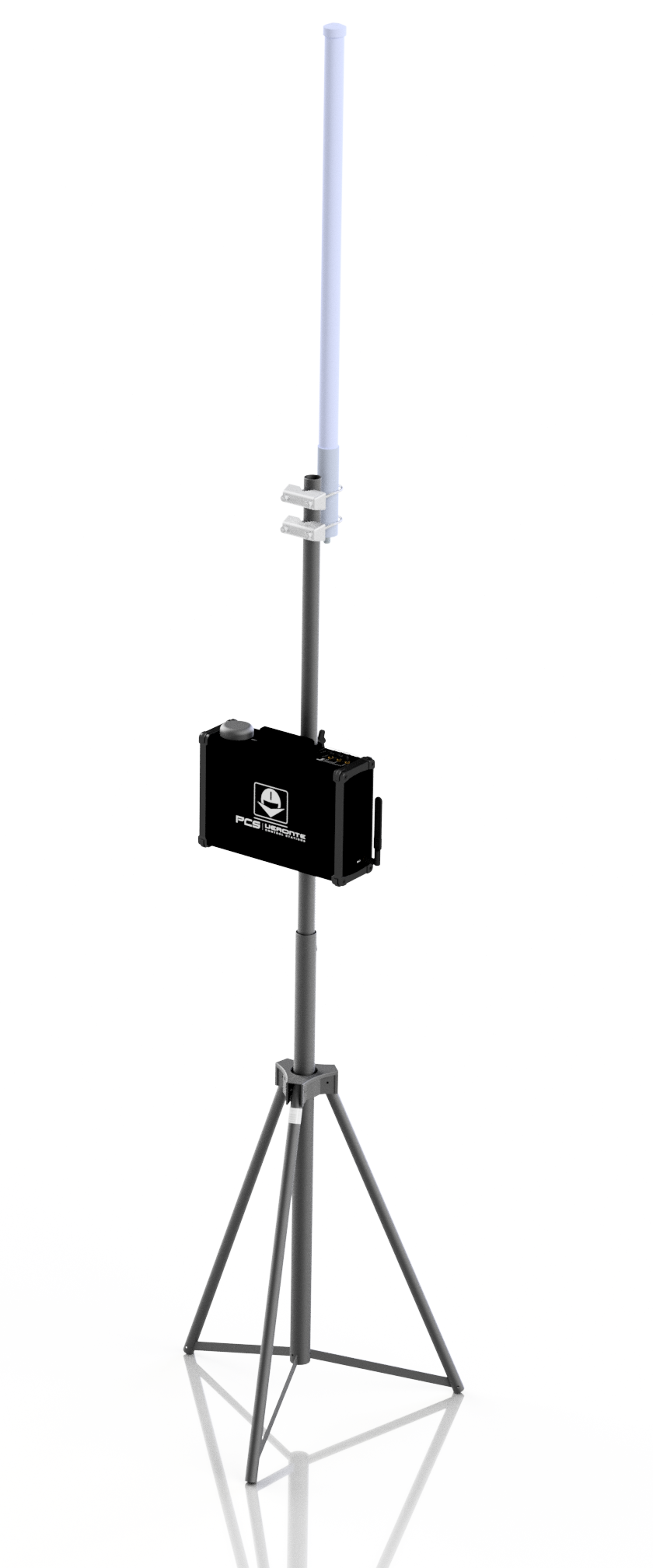 Veronte PCS is a rugged control station hardware designed for outdoors use. The aluminium enclosure with IP54 protection allows the operation of the system in all weather conditions by protecting the electronics from rain and harsh environments.
The whole system is delivered in a wheeled rugged case for easy transportation and storage. The foldable mast included can be extended up to 3 m, rising the radio modules and antennas for maximizing the datalink LOS. Furthermore, the embedded Veronte BCS includes all sensors needed for professional drone operations, enabling RTK, differential barometer, operations from moving vehicles, relative missions…
Veronte PCS combines perfectly with Veronte MCS control stations. This setup allows installing the Veronte PCS init (installing datalink and sensors) on open fields, maximizing the performance of GNSS receivers and datalinks, while operator can operate from a safe location.
Veronte PCS is ready to be used with a ground configuration, all sensors and devices integrated and the required wires to connect it to any other Veronte device (like T28 Tracker or MCS)
The main applications for Veronte PCS are:
Mapping and photogrammetry.

Surveillance.

Environmental control and research.

Firefighting.