Connections¶
If you click in:

Connections Tool
You can open the connections menu: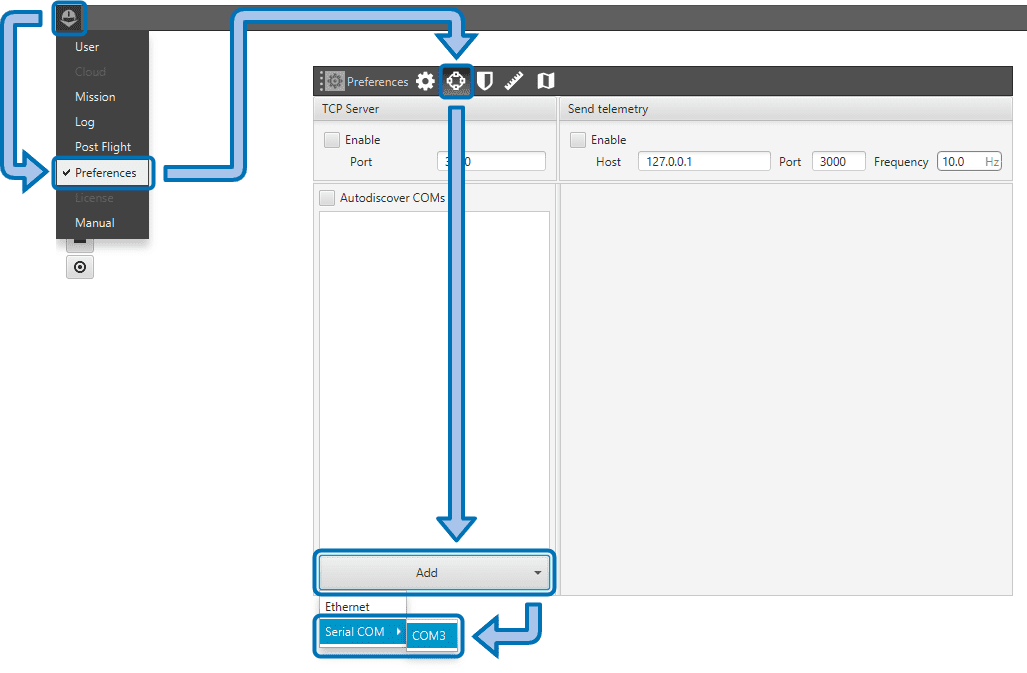 Connections Menu
Where you can configure:
New veronte Units: When using Veronte Pipe for the first time, it is necessary to configure the connection with Veronte Units. Once it has been done, Veronte Units will be automatically detected by Veronte Pipe.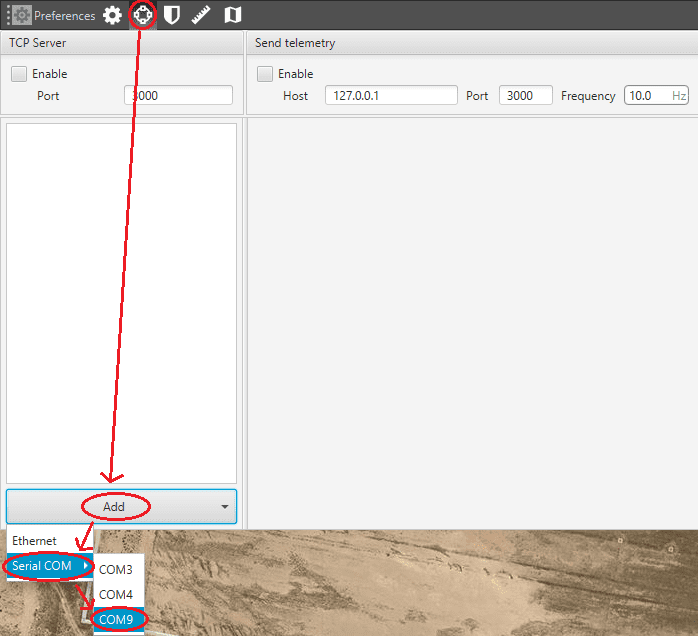 New Veronte
In case of using a different interface of connection, it may require changing some parameters.
New Veronte Configuration
The following parameters can be edited in the menu shown above:
Baudrate: this field specifies how fast data is sent.

Parity: this field is a way of low-level error checking. It can be in odd or even.

Data Bits: this field defines the bits number of the message.

Stop: number of the stop bit.
| Type | Bits |
| --- | --- |
| Start | 1 |
| Data | 4-8 |
| Parity | 1-2 |
| Stop | 1-2 |
TCP Server: Pipe gets information from the configured Port of the TCP (Transmission Control Protocol) Server.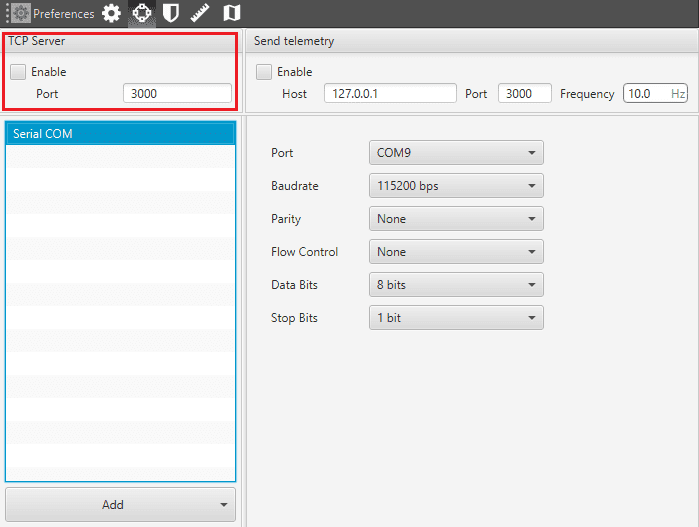 TCP Server
Send-telemetry: Pipe sends the telemetry document through the configured parameters.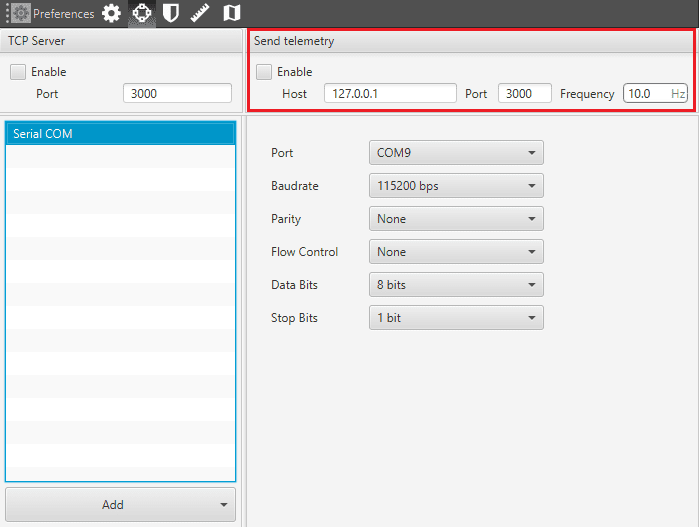 Send Telemetry