Obstacle Avoidance¶
Note
This action is disabled by default when Veronte is started. To activate it, the user have to run the action.
This action enables the obstacle avoidance predefined in Obstacle Detection.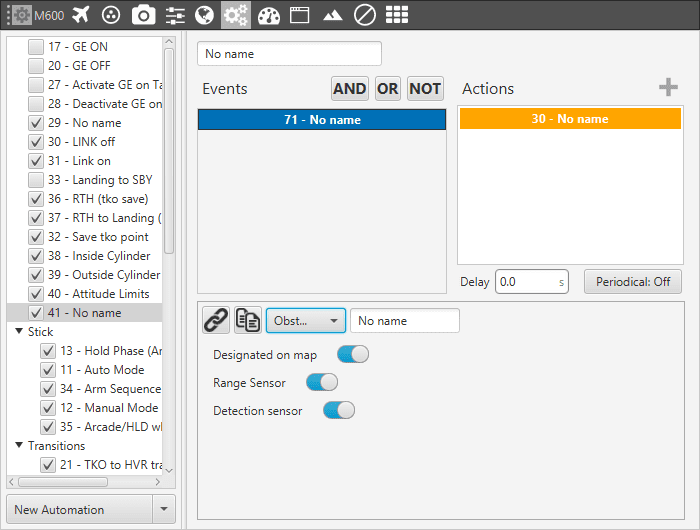 Action – Obstacle Avoidance
Three types of obstacles can be enabled:
Designated on map: those obstacles that appears on the map, both obstacle zones and aircraft received by ADS-B.

Range sensor: obstacles defined in Range sensors section.

Detection sensor: obstacles defined in Obsens section.