First Steps¶
This section provides basic information of the connections of the autopilot and how to have it ready-to-use connected to the provided software Veronte Pipe.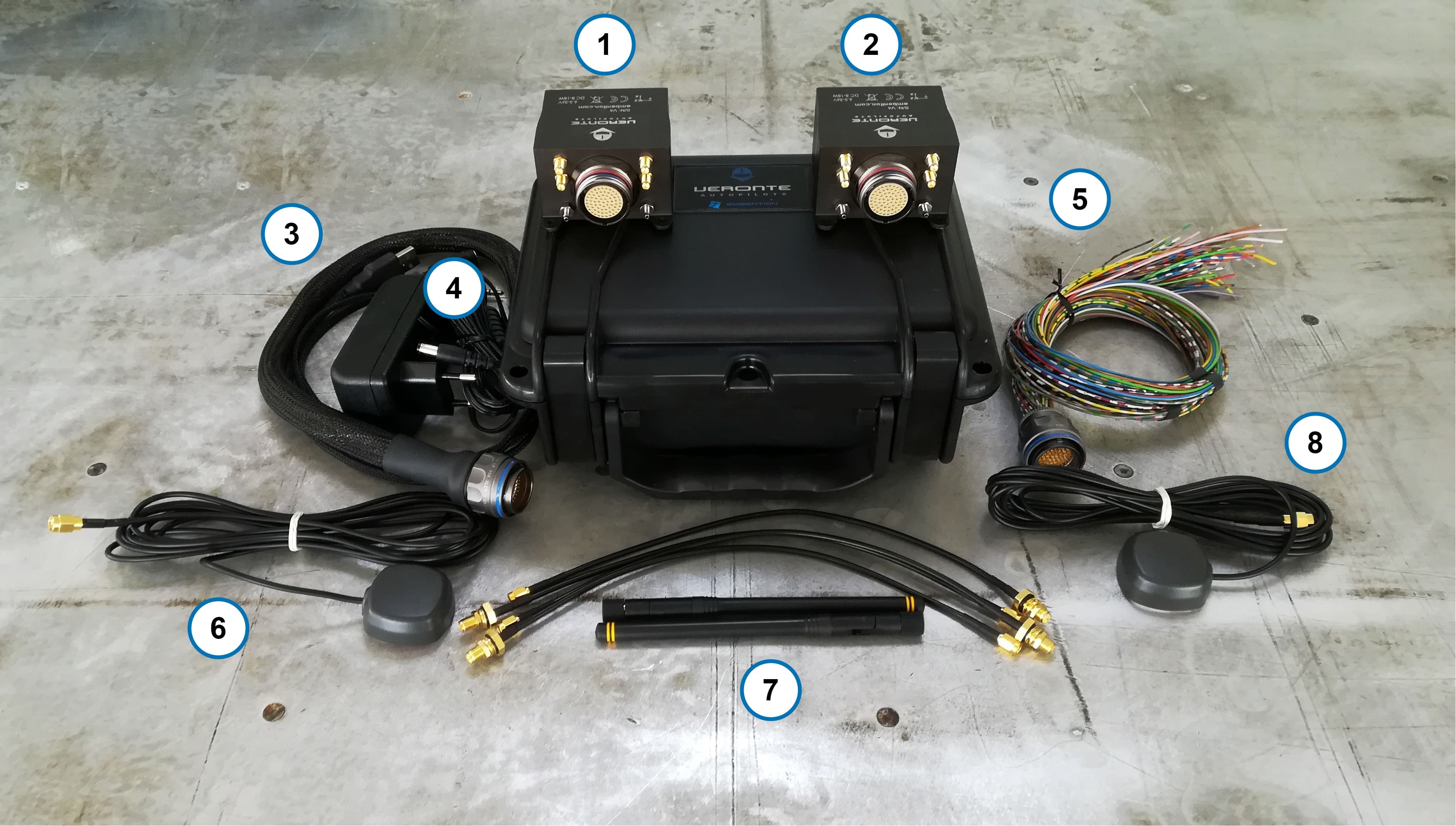 Autopilot Kit
Kit Elements¶
Veronte Autopilot

Veronte Autopilot

Autopilot Harness CS, including USB & Joystick connectors and 50cm wire leads

12V Power Supply (European plug)

Autopilot Harness including 50cm wire leads

GNSS Antenna (Standard, SSMA Male connector)

2x LOS Antenna SMA Male connector + SMA/SSMA adapters

GNSS Antenna (Standard, SSMA Male connector)
Veronte 4.5 Connections
For more information about the autopilot's hardware (vibration isolation, orientation and location on the platform, pressure lines, etc) check Hardware Installation.
Veronte Pipe¶
Once the Veronte is delivered, a shared folder between the Customer and Embention is automatically created. The user will receive an email from the Support Team containing the information needed to access. If the email is not received within 72h, please contact with support@embention.com and our Support Team will be happy to help you.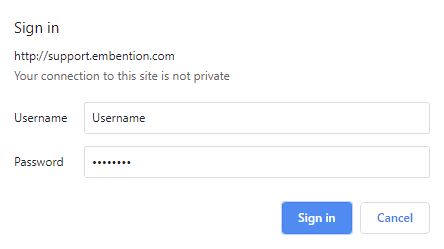 FTP Access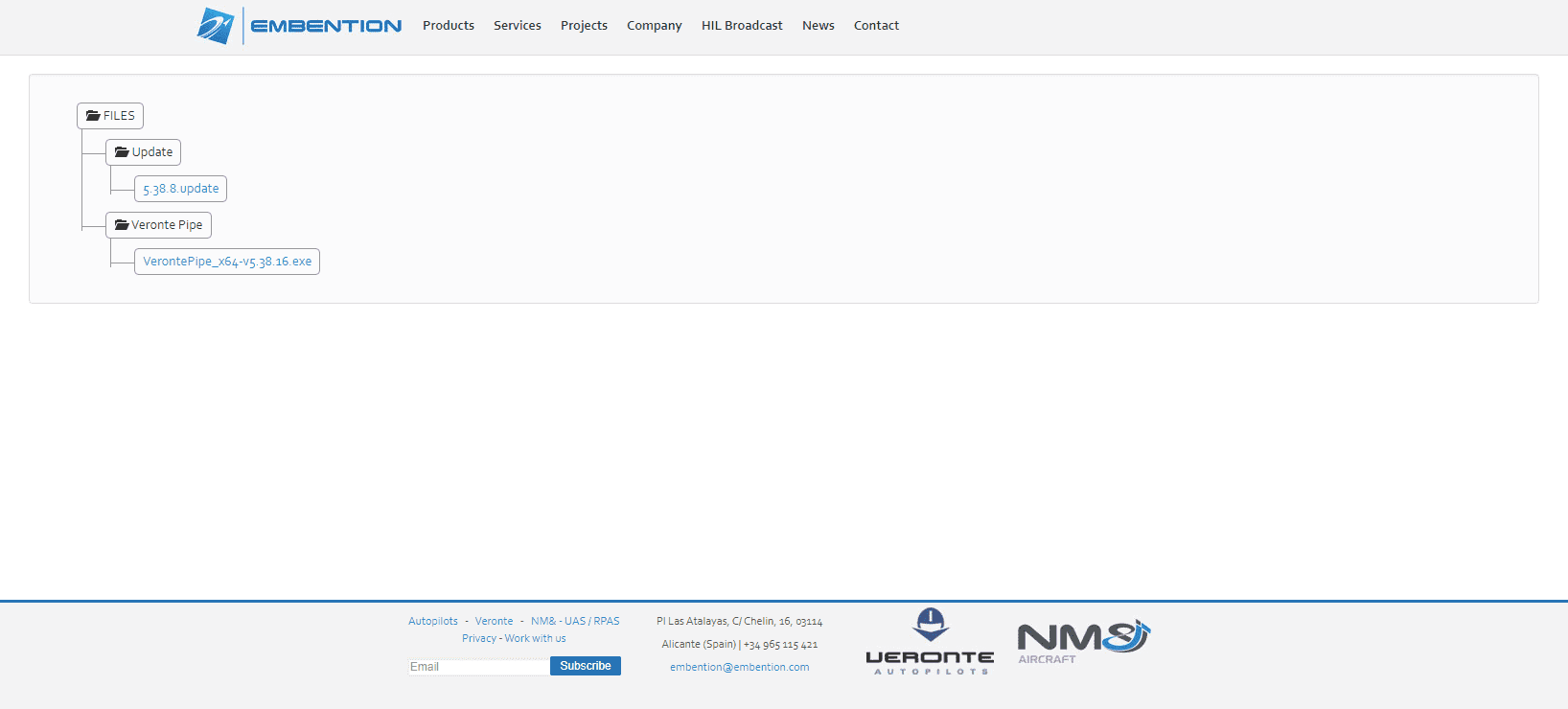 FTP folder content
The shared folder contains the last version of Veronte Pipe and firmware. Please, download and install the executable file provided. Veronte units are normally shipped with the last version of firmware.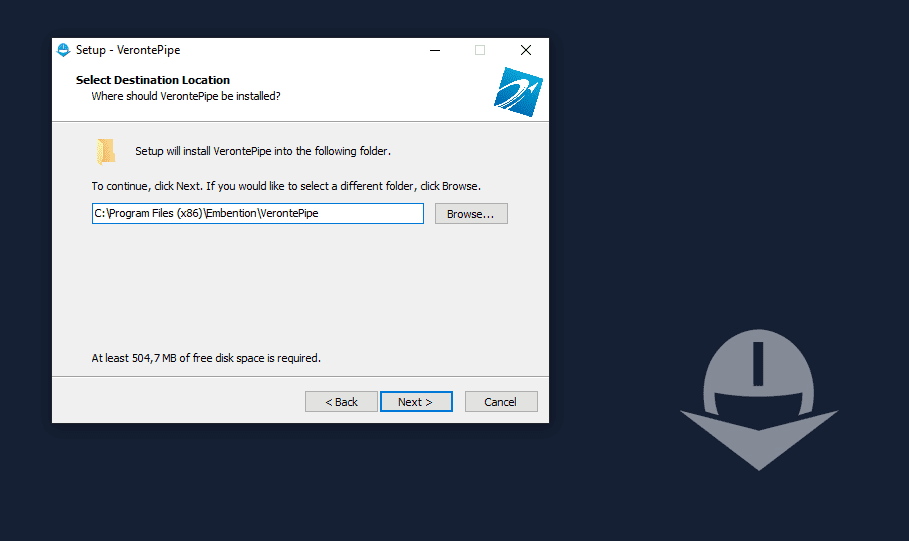 Pipe Installation
For more information about Veronte Pipe intallation process, system requirements and OS, please check the Pipe Configuration section.
Once Veronte Pipe is installed it is necessary to configure the connection to the autopilot.
Click on Main Menu and then select Preferences in the pull-down menu. Now click on Add -> Serial COM. If only one unit is connected to the computer via USB, only one COM port will be available.
Connections Menu
This step is only performed once with every new unit. Once the configuration is done, the Veronte autopilot will be automatically detected by Veronte Pipe and it will show up in the right bar.
For more information about the Connection's menu check Connections.