LOG Record¶
Log toolbar shows recorded events and permits to introduce custom events to be saved. It can be opened in the main menu clicking on

and selecting Log in the pull-down menu.
In order to create a new log event, introduce event information and press enter to record it on the log.
Log Toolbar
Record/Stop button: permits to start/stop capturing log information. By clicking on REC, a new log saving will start.
Create PDF¶
It is possible to generate PDF reports containing saved log information. Click on the Report icon and enter requested information to generate the report.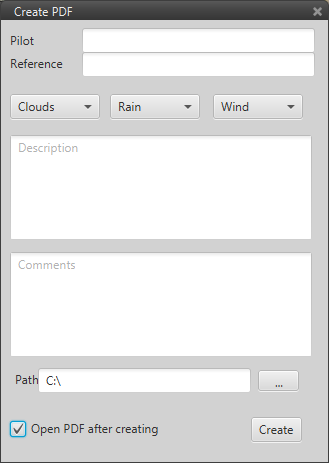 Report Information