Route¶
This event is related with the waypoints defined by the user in the Mission menu and the marks defined in Mission setup.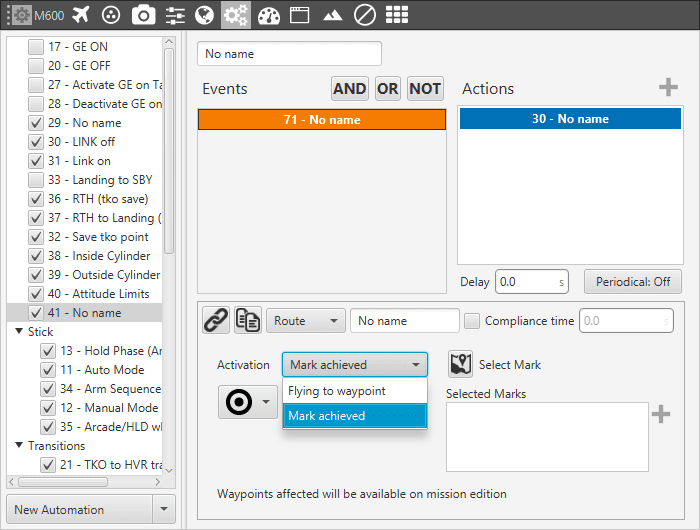 Event – Route
There are two modes in the event type.
Mark achieved: triggers the action when the vehicle has reached the selected mark.

Flying to waypoint: triggers the action when the platform is flying towards that waypoint (is the next waypoint of the route).
Clicking on Select Mark/Waypoint allows the selection of the mark/waypoint among the ones created by the user. It is possible to change the appearance of the waypoint to an image selected in the icon option, so the user can identify easily the waypoint linked to that automation.