Ultrasounds¶
An ultrasound sensors computes Veronte position by measuring the time the signal sent out takes to return. The following panel allows the user to configure this sensor. This panel is used to configure an Internest system with Veronte Autopilot.
Sensor¶
In this menu the user is allowed to choose which Internest version is to be used, its range and the rotation matrix:
Version. To be chosen between Internest Base and Internest Explorer.

Range. Defines de distances at which Internest values will start to be valid.

Sensor to base rotation matrix. Matrix to rotate the system and make it coincident with the Veronte Autopilot.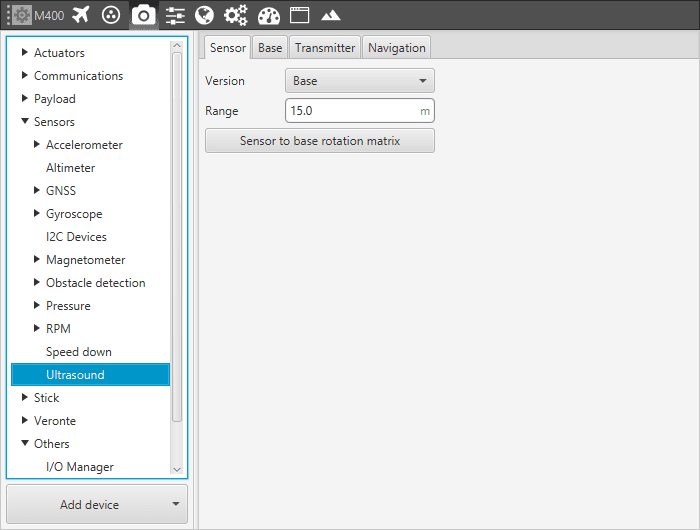 Ultrasound - Sensor Menu
Base¶
In the base menu the information Sniffered from the Base system is placed.
Rotation. Input the 3 navigation angles from the Base platform.

Position. Define it as Relative to Moving Object, which is the Base position sniffered.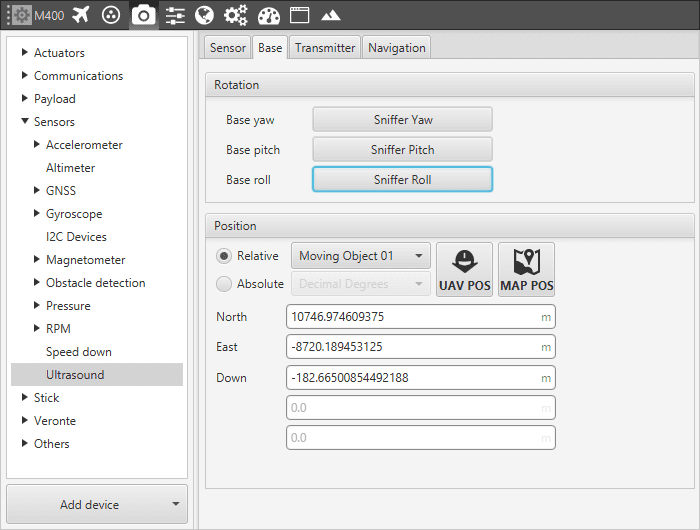 Ultrasound - Base Menu
Transmitter¶
Defines the distance between the Internest system and the mass center from the platform.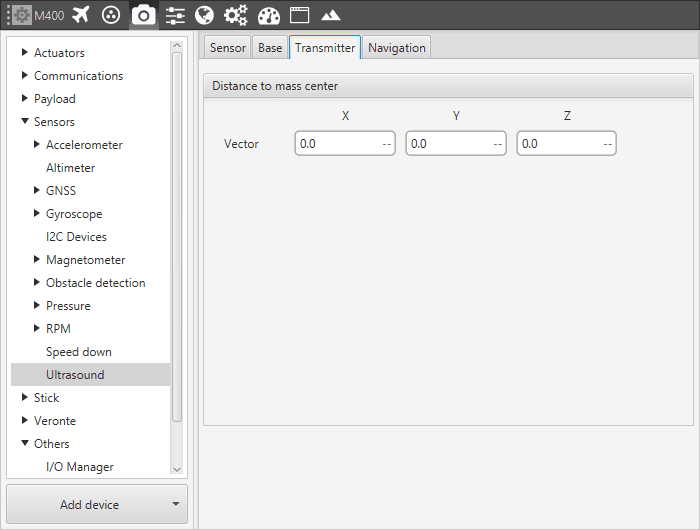 Ultrasound - Transmitter Menu